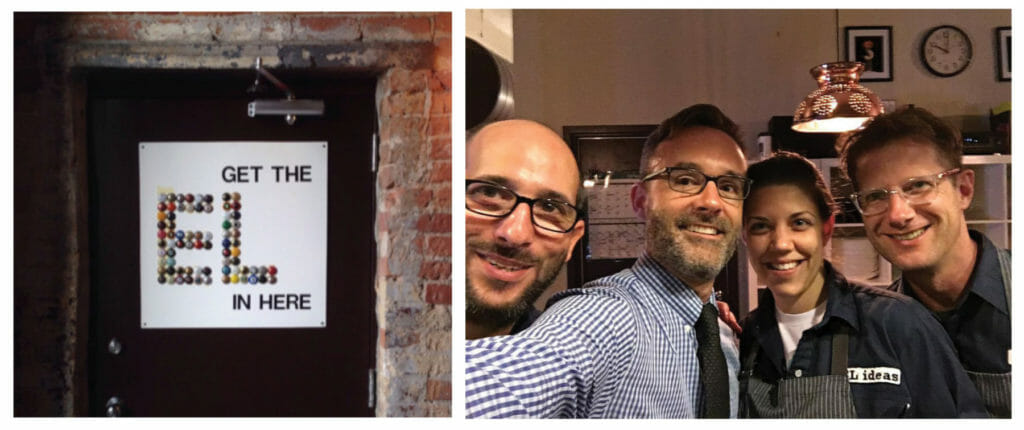 May 18, 2017

A New Twist on Fine Dining

Jeff Briggs 
The twist?
Drop the pretension and keep the focus on the food and the experience. No rules of etiquette, starched white table linens, or over the top dining room décor.
I recently had the pleasure of spending an evening with Phillip Foss and team at his Michelin Star rated Chicago eatery El Ideas. Our firm had arranged a buy out for a client, and I was stationed at a bar stool at the kitchen worktable front and center for the show. Even prior to the first course being served, the restaurant's remote location combined with its intentional casualness, set the stage to make this a unique evening. I won't divulge all of the elements that made the experience so special, but suffice to say at the end of the evening we had a group of elated diners who walked away with an experience they won't soon forget.
There's little doubt this small group of diners will be talking about the dinner for a while to come, and after all, isn't that the point? Why settle for a run of the mill client dinner when you can create an unforgettable experience. I'm betting at our client's next industry tradeshow event people will be clamoring for an invite to dinner.