Mar 18, 2015

Going Green in a Giants Way

Spring has sprung here in San Francisco, albeit a few weeks on the early side. Regardless, this means that the first pitch of baseball season is not far away: 20 days and counting.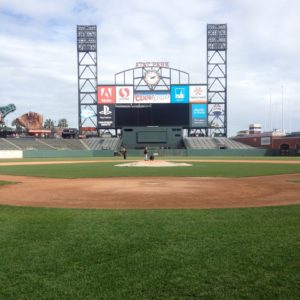 We typically work with AT&T Park (home of the World Champion San Francisco Giants) as an event venue at least a couple of times a year. We have already worked with the ballpark this month to provide a fun VIP tour for a small group of 40 guests in town for a user conference we managed. The 90-minute tour was enjoyed by all as they had an opportunity to explore the world-class facility from the visitors dugout on field level to the Tony Bennett luxury sky box suite.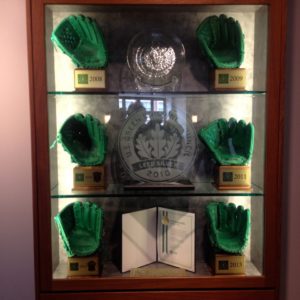 But what was most fascinating from an events perspective was the wall of LEED awards standing proud alongside all of the ball club's MLB achievements. In 2010 the stadium became the first MLB ballpark to receive LEED Silver Certification for Existing Buildings. Shortly thereafter, it became the first ballpark in the nation to install a solar energy system, as well as the first to offer publicly-accessible electric vehicle charging stations. As if that was not impressive enough, the park has led the league for the past 7 years running in overall LEED-sponsored initiatives, earning them a World Champion title of another kind. Today, nearly 90% of solid game day waste is diverted and the facility continues to challenge itself to better its practices with each new season.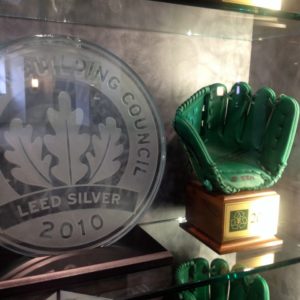 Hats off to our San Francisco Giants and AT&T Park for not only providing months of great baseball, but for truly stepping up to the plate when it comes to environmental impact. Whether or not the client is cognizant of the sustainability issues of their event, it is up to us as event planners to dig a little deeper and build partnerships with those venues that are making the extra effort in this area. Working with organizations and facilities like these, is a BIG part of the Wilsonwest Way.