Aug 28, 2014

Anything… but the Ballroom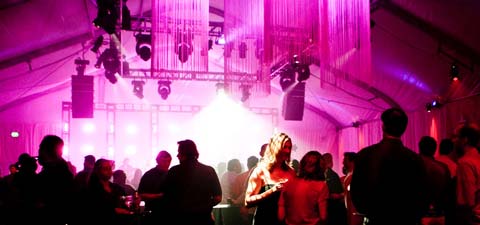 No more boring ballrooms! As the economy is on the rise and advancements in technology are making basic audio/visual equipment more affordable than ever, non-traditional venues are now grabbing the attention of meeting planners.
The new trend and hot topic on the meeting planning circuit is the concept of a unique venue. Each city has something of its own to offer, providing a variety of options for spaces in which to hold your next event. Raw space is not looked at as the obstacle it was just a few years ago. A warehouse can be transformed into a conference center, a museum can be the perfect interactive space for a corporate innovative conference, or a restaurant can spill out onto the street creating a mini block-party. The possibilities are endless!
With hotels still being the most convenient venues in which to host your next out-of-town conference, the ballrooms may indeed be out of style…but the lobby, pool, and courtyards are in! "I have seen a trend on my site tours where clients want to transform our lobby into one of their negotiated meeting spaces," says Aimee Villalona of The Westin San Francisco Airport Hotel. "People are just looking at hotels differently." And while the new mindset provides a few challenges, a firm like Wilsonwest has years of experience transforming such spaces and have long had these concepts in mind.
Although interest in eco-friendly environments, naturally lit spaces, and creative layouts are on the rise, the overall goals for special events and meetings remain the same. Meeting hosts want deliverable and measurable results that come from building connections in a unique and creative forum. When you brainstorm on how attendees will engage with one another at your next event, make sure your venue is part of the conversation. The more creative the location, the more engaged your guests will be with the event!