Mar 27, 2014

The Art of Facilitated Networking, Part 1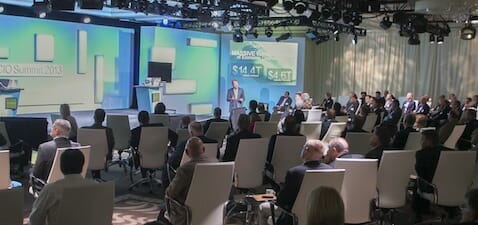 The number one reason we attend conferences and events is to network and build relationships. As event producers, we need to look for ways to make it easier for our guests to do both. Facilitated networking should be part of our strategy. Over the next 2 weeks, I will be sharing some of my thoughts on the matter.
While everyone wants to connect, the idea of hokey networking games makes even the most social of us go running toward the door! On the flip side, if left on their own, most people will gravitate towards those they know rather than forge new relationships.
So what about facilitated networking? This is the idea of not allowing the networking to happen entirely by accident but providing some structure to make it easier for your guests. Mind you, a little but of unstructured time is also a good thing! With all of this in mind here are a few of the strategies we have utilized over the past few event cycles:
Strategic Seating: Strategic seating at lunches and dinners is common.  Consider assigned seating at sessions with a seating plan that supports conversations – small rounds or executive chairs with side tables. If the session is casual, consider using sofas and other soft furniture. Be sure to see my last post on designing space. Query your guests in advance about connections they'd like to make and incorporate this intelligence into your seating plans. I also like to incorporate small tables of 2 or 4 into the breakfast or lunch dining to allow for more intimate conversation.
Content: Build in opportunities for Q&A and invite event participants to both shape and contribute to the content via participation in panel discussions, moderators, etc. Design the content around your customer care-abouts and make it interactive.
Breaks: Build in plenty and longer breaks allowing guests time to converse.  Sessions often run over meaning breaks are cut short so be sure to factor in enough time to in the agenda. Tee-up the breaks with an invitation to your guests to share something relevant to the session they just heard or will hear.  Consider calling them network breaks on the published agenda.
Event Apps: Social media and event apps allow for connections to be made both pre and post event and offer a great way to build on the live exchanges. We've had great success with partners like DoubleDutch and more and more online registration technologies are integrating mobile apps into their systems.
I will share some more of my ideas around this topic next week. Stay tuned!