Sep 10, 2013

"Attendees" or "Participants"? How to Label—and Involve—Your Audience at Strategic Corporate Events

"Cindy, what did you do on your summer vacation?"

I'm glad you asked. My summer travels included a stay at the Miraval Resort in Tucson, Arizona. I had read and heard about this place for some time, and I was thrilled to accompany my colleague and friend Mary Sullivan for a break from our hectic work schedules in our fast-paced, noisy urban environment.

Now, when I travel for personal holidays, I do my best to take my "corporate event planner" hat off and just relax and enjoy the free time, whatever it may bring. Having said that, the corporate event planner side of me never goes into full hibernation. Since creating customer experiences is at the heart of what we do here at Wilsonwest, I'm always keen to observe and learn from the overall experience at places like resorts, so that I can carry the lessons back to my life and work.

Well, after leaving Miraval, I carried away a proverbial bag laden with lessons and incredible memories. My experience there was completely off-the-chart.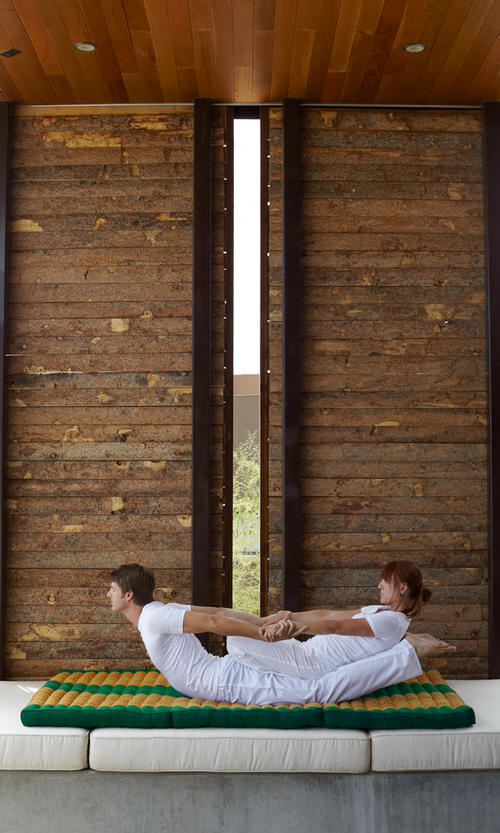 Miraval is one of those rare places that "gets it." You can see that in the incredible setting, the attentive staff, the carefully chosen activities, and the unforgettable cuisine—but it all comes together perfectly with the help of a key magic ingredient.
What's the ingredient, you might ask? It's YOU.
At Miraval, you, the guest, are at the heart of it all as the wizard who conjures up your own special experience. You can choose from a bounty of offerings—ranging from rigorous mountain bike rides and hiking trips to yoga, chi gong and meditation, pampering spa, boot camp, health and medical experts, and more.
I guess that's not a total surprise, considering that the I in the Miraval logo subtly puts YOU at the heart of the journey. This is an organization that truly lives and breathes its values: "You won't find you anywhere else."
Yes, I did manage to unplug and unwind during my stay at Miraval. But as I mentioned, the "planner" side of me never shuts off completely. As I left Miraval, I thought about how to crystallize my experiences into a lesson for corporate event management professionals.
Here's my take: at Miraval, you're not just a customer, or even a guest—you're a participant. How many corporate event marketing specialists can make the same claim about those who attend their events?
We event producers need to turn mere "attendees" into true "participants." We need to find ways to help our audience have a powerful, personalized experience at the next conference or meeting. 
That means engaging people. It means not being satisfied to present one "talking head" after another. It means replacing PowerPoint presentations with meaningful opportunities for guests to share their stories and learnings with each other.
The whole process begins, of course, before the event when we focus on creating content that is truly mindful of our participants' interests and challenges. It continues throughout the event as we seek to keep engaging people, while being nimble in tailoring the agenda to their needs.
What's the bottom line? Well, in an ideal world, you'd hold all your biggest and best corporate events at a resort in the beautiful Arizona desert. But failing that, just keep in mind that today's corporate audiences aren't content to sit back in their ballroom chairs and be talked at for hours on end. Make them active participants in what you're offering, and you'll find out just how much they have to offer you in return.