Nov 26, 2009

Someone Ought To Throw a Parade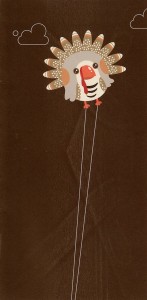 Each year at this time, as I count my blessings, I count among them the most wonderful invitation I receive each year: Thanksgiving brunch at Thomas Keller's Manhattan restaurant Per Se – complete with the best indoor seats for viewing Macy's Thanksgiving Day Parade.
Does it get any better than that?
For 85 years, Macy's Parade has kicked off the holiday season with glorious bands, balloons, and floats. 85 Years! I salute Macy's for sticking with this parade through good and bad years (including both the Great Depression and the current recession).
Now, go out there and spread some of that good will and good cheer! Pretty soon more parades will start happening again in this country.
Happy Thanksgiving from all of us here at Wilsonwest who love parades, parties, and the like.
*Full disclosure: I borrowed this post's clever title from Per Se's invitation. Thank you Thomas Keller and the generous people of Per Se for the yearly invite.