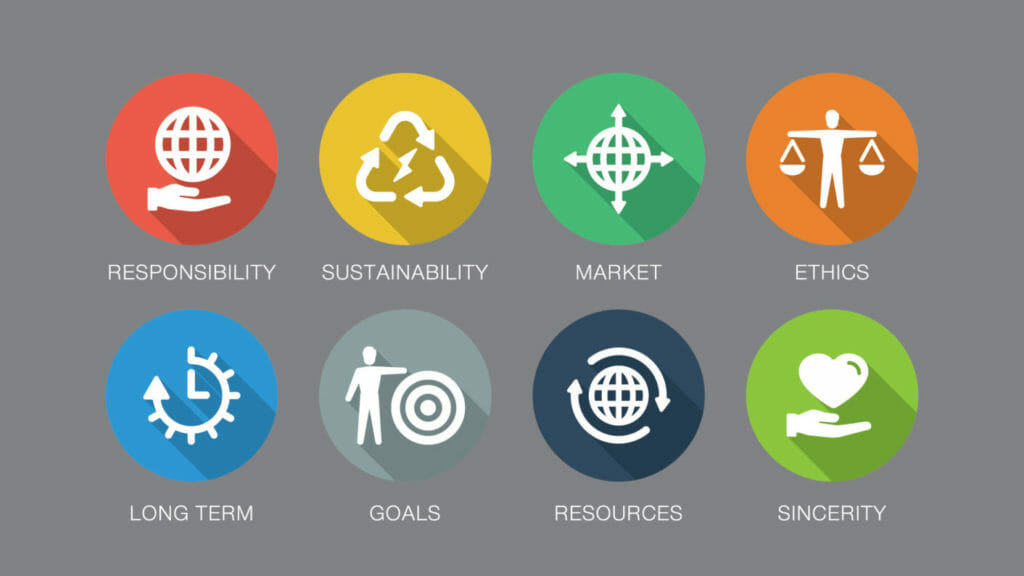 Jun 08, 2017

How to Embed Social Impact Into Your Next Corporate Event

Cindy Wilson, Mattingly Messina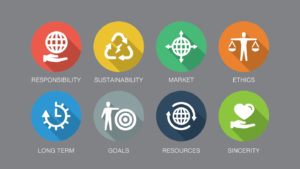 We recently wrote about the need for more conversation around social impact in event management, and we called on "social innovators" to continue disrupting their industries through social impact practices. We highlighted Deloitte as a leader in this space, and their recent research on the social impact of Global Fortune 500 companies informed us of some ways to transform our own industry. In event management, social impact hasn't been championed to our satisfaction, and we began to think of a guiding question that would point companies in the right direction: Why introduce genuine social impact practices into your corporate event structure beyond the typical silos?
It's simple and powerful: social impact initiatives help build brands, create new relationships while strengthening existing ones, and drive sales  – all of which are desirable outcomes for every event investment.
We've spoken about why this is necessary, and now we're showing how companies can implement social impact into their event management strategy. What follows is a natural progression of our work in this space. Using our own company-wide process – which is segmented into four distinct phases – our focus will be on developing and implementing actionable tasks that ask if there's an alignment between your event objectives and your social impact investments. By showing our clients a step-by-step process, we provide a space for them to assess their standing both externally and internally.
The suite of events that normally align with social investments – STEM, global health, the arts, environmental stewardship, etc. – are relatively understood and expected. We'd like to focus on events that aren't usually associated with social impact: customer events, trade shows, sponsorship activations, sales meetings, user conferences, and others. These events – relatively standard, mandatory productions – have the ability to become powerful tools for social impact, too.
Why, then, are they not usually embedded into business models or the conversation?
If an event, sponsorship, or public engagement is an opportunity to interface with partners, develop relationships, and reinforce your brand, then why isn't social impact being considered from the very beginning?
One answer: Activation
Companies are often worried about finding ways to seamlessly include social impact into their existing business model and fear that these practices could be large, additional expenditures that never really find their place. They may find themselves caught between shareholder expectations and the changing definitions of profitability and success, and some companies – especially older, larger ones – can hesitate. There's also the issue of relevancy. Why does your company's values or social investments matter to your customers, partners, or employees? What part do these initiatives play in the development of events or meetings? Simply put, our position is this: If your social investments reflect the true nature of your brand, then they should have a place in these events. For the past quarter-century, our event management process has been defined by four key stages:
Insight, Innovate, Implement, and Interpret & Measure
We guide each of our clients, from conception to completion, through their event strategy in conjunction with this model. The following is a process to help you align your company core values and social impact investment to guide and inform your event strategy.
Step One: INSIGHT
The discovery phase is where we learn more about your business, event objectives, and the competitive landscape to inform our work in building the event model. Considerations in this stage:
Who is your audience?
What are the desired outcomes?
Who are the stakeholders?
Why does this event matter?
At this phase, the conversation around CSR should be high level to inform your work and discover potential alignment:
What are your company values and social investments?
How do they support or align with our event objectives and desired event outcomes?
Do they matter in the context of this event?
Do our event objectives include a CSR component?
Are our event stakeholders champions of CSR?
Step Two: INNOVATE
Our team goes to work designing a smart and innovative event model to support the desired outcomes. In the same vein that our producer and creative team seeks out innovative event models and concepts, we will look at ways to integrate and support social impact activities. As you build your event model, you consider the foundation of your event, the
Who, What, Where, When & Why
Just as we think about the obvious, venue, speakers, design, how do we consider elements relating to your social impact practices? Here is where we look for actionable things that you can do. As you build the framework of your event, consider the following examples as ways to integrate social investment:
Diversity: Be mindful of who is speaking on the main stage
Environment: Create a sustainability plan for your event and choose venues that are LEED certified and supportive of your mission. Learn more about best practices in sustainability from GMIC
Education: Is there a learning opportunity for students or non-profit partners and if so allow them some access to sessions
Content: Let's say you're in the Big Data space and you feature a keynote preso that inspires the audience about the social impact of using data for good in health or science. You might inspire your audience to participate in a larger initiative that has a great social value.
Give-Aways: Everyone loves the event shwag. Choose a giveaway that is responsibly made and provides a charitable give-back like Glassbaby
Measurement: Develop an event scorecard to measure your work. What gets measured gets done
Re-think your communications and social media plans: share your goals and invite others to participate and join in the conversation or initiative. This can be done via social media, on the main stage with a message from your C-suite, or via an event app.
Step Three: IMPLEMENT
Now it's time to put your event into action. You have a detailed onsite plan and the team goes to work to ensure all your planning and checklists pay off. Here are some simple steps to add to your onsite activation plan:
Brief your key stakeholders and event staff on planned initiatives and be sure to get their support
Engage organizations like food runners
Donate any event materials
Appoint members of your onsite team as your environmental stewards
Share the work (and any process) you are doing with your audience and vendor partners to inspire them to follow your lead
Use your event app to encourage and evaluate stakeholder engagement
Ensure that your social impact initiatives receive full support as primary not secondary goals
Step Four: INTERPRET & MEASURE
How did the event measure up? Conduct a post-event survey, and analyze event performance against established goals to inform future event and business strategy.
Use your event scorecard to evaluate your performance. If your goal was to reduce footprint, how did you measure up?
Conduct an in depth post event debrief and capture input from all stakeholders
Use your learning to inform and support future work
Share the results of your work to engage and inspire others
Rethink your definition of success (ROI) to include the impact of your social investments as part of the event