Feb 25, 2015

Schwag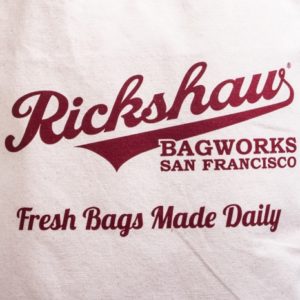 We are often tasked with finding unique gifts for our conferences and special events, so we are always on the hunt for something special. We quickly recycle those promotional catalogues filled with lots of cheap plastic things. Frankly, people just don't want that stuff. When choosing a giveaway, think about providing participants with something useful, beautiful, and when possible, locally made. Your event attendees will carry it home and continue to share your message and brand long after the event.
Here is one of our new favorites:
What's not to love? The bags are handcrafted here in San Francisco and feature great design. Plus a strong set of human, environmental, and social values guide the way Rickshaw does business. And if you want to incorporate customer branding, they will make it work.
Give them a shout!