Jun 26, 2014

Trend Topic: Uncharted Waters

What is the one key Food and Beverage item that is included in nearly every single corporate event Banquet Event Order?

Water.

That's right, Water. The most basic of beverages is a necessity and, as I was reminded at a recent event, an expensive necessity if it is not managed correctly or creatively. At up to $6.00 each for a plastic water bottle that is often left ¾ full, it is our duty as event experts to suggest more creative, cost effective, and environmentally safe alternatives.

For example, Beverage Dispensers are usually reasonably priced and can be continuously reused. They are perfect for creating a water station display and can be infused with different herbs, fruits, and/or vegetables. The glass design of the water dispensers is also functional keeping the water fresh and cool.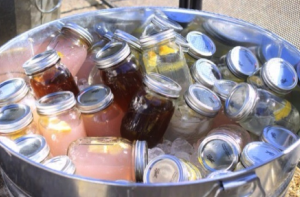 Pre-filled, individual mason jars on ice can be another creative alternative. They can be tailored for individuals or labeled as needed. Stainless steel ice buckets for the mason jars may provide some stylish character that isn't too stuffy.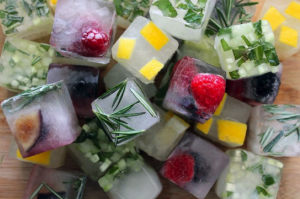 Last but not least, passed water on ice is a resourceful approach that make the attendees feel waited on at a reasonable price. Fruit and herbs can be frozen in ice trays to create flavored ice cubes. Add a bright-colored swizzle stick and you have wow-water!
There are many reasons to take out the standard plastic water bottles from your Banquet Event Orders for your clients, not the least of which is strategic. Having a water drink station, instead of a grab-n-go bottle station, can force attendees to unintentionally interact and network. As you minimize the final F&B bill for your client, you maximize the attendee connections in a creative and natural way.