Jun 03, 2014

Trend Topic: HoneyBook and the Sweeter Side of Event Technology

This month we introduce the newest member of our production team who debuts her regular blog feature: Trend Topic…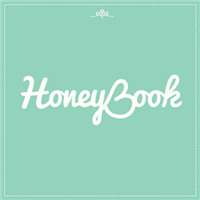 Watch out Silicon Valley! There's a new rising company on the horizon and its product is designed specifically to help streamline the jobs of event planners, photographers, florists, and others. I dare say, it may even help make those jobs easier. Wilsonwest was recently introduced to HoneyBook by an industry contact and, considering how exclusive their membership currently is, we were honored to get a glimpse into the future of event planning.
The concept of HoneyBook came to life last year as the result of four friends sitting in a coffee shop complaining about how many vendors they were having to keep organized while planning their weddings. So many vendors, so many mailed checks, and so much chaos made even the simplest planning task a challenge. The group looked up web-based options and found no useful tools that could help them plan their events in a more efficient manner. So Oz, Naama, Dror, and Shadiah did what is becoming the new norm in the bay area: they created the tool they needed.
HoneyBook is a web-based application for modernized event and meeting planners. The tool enables planners to brand their company, streamline the proposal process, and expand their vendor network in an easy manner. From any web-enabled device, the clients can review, sign, and pay for services rendered. In turn, any planner can streamline all of their vendors into one network. When the event specs change, all vendors are updated in real time via the app with no phone calls or emails needed. As Leslie Wong and her team say, "The result is more business booked, more efficiently and effortlessly." Given the sneak preview of the technology, it is easy to see how the app might net these results.
At this time, HoneyBook is currently only available to select planners and vendors. As the company continues to grow, so will its audience. Keep an eye out for the sweetest new technology for event professionals and event vendors. HoneyBook is poised to be the next best tool to hit our market.