May 21, 2014

Food for Thought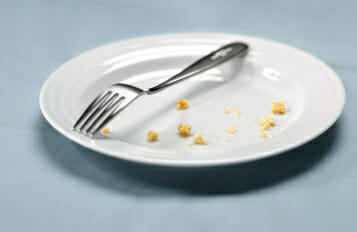 While planning a recent event at a popular Bay Area Four Seasons property, we encountered something we haven't seen in the past. The hotel venue, was requiring us to guarantee 100% of the expected audience for ALL meal functions –  including coffee breaks! This requirement, which the hotel claimed  was now standard policy, was not stipulated in the contract and arose during the planning process. We all know that not everyone drinks coffee or eats snacks at breaks and we rarely (if ever) order 100% as we know the food will not be eaten. It is both costly and wasteful. The hotel's point of view was one in which they argued that they needed to enforce this to maintain their standards of service: running out of food or drink would reflect poorly on them. Agreed. Yet we know that 100% of the expected attendance is not the answer either. As a firm, we are forthcoming in our expected guest count and rarely looking to cut corners, particularly in this area. It our desire to have the service be the best possible while remaining mindful of our client's budget and our desire to avoid waste. We view it as part of our responsibility to assess the Food & Beverage functions utilizing every resource at our disposal, most importantly our expertise and client history. Frankly, it is a big part of why events are often more successful when event planning professionals such as ourselves partner with clients and venues.
The bigger question is: is this new hotel 'policy' a result of the seller's market here in the Bay area? Are we as planners, going to be seeing it more often? Who else has encountered this?  
We encourage you to share your thoughts with us on LinkedIn, Twitter, and/or Facebook.