Jan 21, 2014

How a Little Extra Planning Can Give a Lot Back

Our firm is proud to be featured in this month's issue of Convene, the online magazine published by the Professional Convention Management Association (PCMA). The source of our pride is not only the recognition itself but for what the article is calling out: social impact as a part of event planning.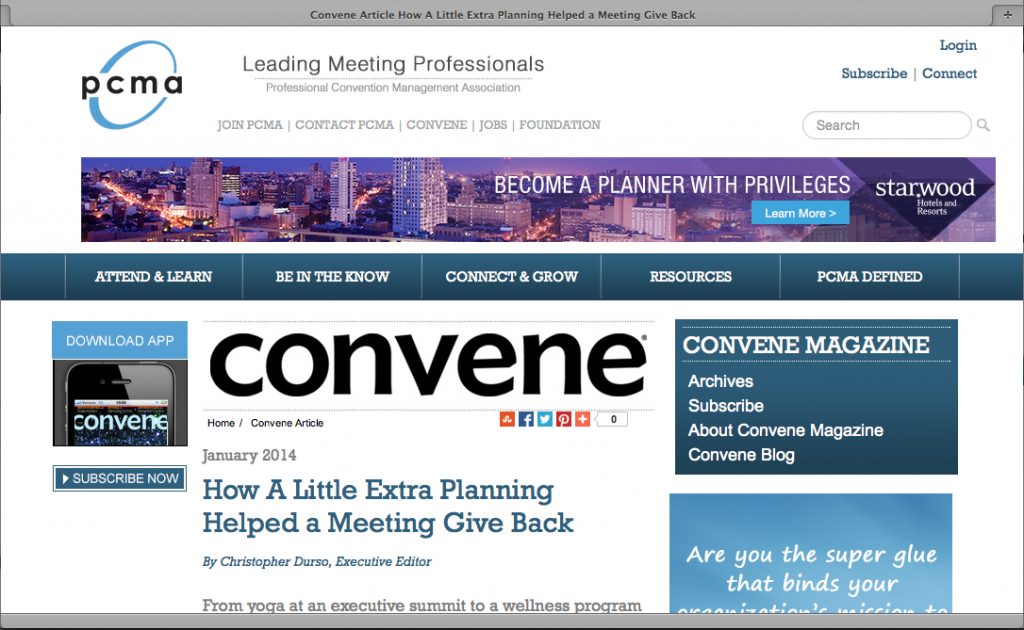 Regular readers of our blog will know that this topic is something we not only have been talking about for a long time now, but something that is baked in to the core values of our corporate event marketing and corporate event planning ideologies. This is just one of the many social responsibility examples that we have provided for clients over the years. It is a part of the planning process, or the Wilsonwest Way as we call it, rather than just an after-thought. We truly feel adding this component to any event can only strengthen the relationships, which again points back to our core values.

Here is a direct link to the article. We hope that you will be inspired to embed social impact into your event strategy and we encourage you to share this post with your colleagues.