Oct 08, 2013

Event Planning Tips: Help Your Guests Start the Conversation

Here's a common scenario. Linda is a salesperson for a business software company. One day, she arrives at an industry conference and starts mingling with her peers. The first lady she meets looks her right in the eye and gives her an enthusiastic handshake with a warm smile. Nice.

But the next guy approaches her tentatively, clearly trying to size her up before he'll commit to having an actual conversation with her. As he half-heartedly extends his hand, he searches for Linda's lanyard and spots it hanging down by her navel. He pauses to read Linda's belly for a moment before forcing a smile and simply saying, "Hi."

Linda can almost read what he's thinking: "Oh, a vendor. I only want to talk to potential customers." And with that he walks away.

If your event marketing strategy revolves around having your customers, vendors, and partners form meaningful connections with one another, then you're probably as interested as I am in preventing these kinds of encounters.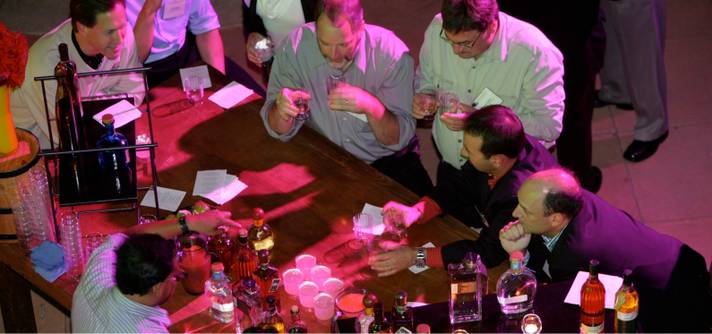 Creating an environment that's conducive to conversation involves making simple adjustments such as replacing those awful lanyards with highly legible name badges. And how about taking it one step further by encouraging your attendees to put their badges on the right side of their chest, so that when someone goes to shake their right hand, the badge will be right there in their line of sight?
We've previously shared event planning tips that focused on encouraging conversation. In fact, in our earlier post, How to Create Environments that Support Conversation: Corporate Event Marketing, we provided tips in the form of a slide presentation.
Here's another fantastic resource from Velvet Chainsaw Consulting: Conference Networking on Steroids
Enjoy!