Oct 25, 2012

Corporate Event Planning – When Disaster Strikes

Fire.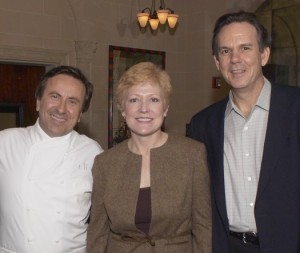 It was an event manager's nightmare.  The exclusive wine and lunch pairing that we'd so meticulously planned for Stag's Leap Wine Cellars went up in smoke two days before the event, when the Per Se kitchen caught fire.
Disasters of that magnitude are, by their very nature, tough to plan for.  But the relationships we'd built and level of detail in our plans for the Per Se event enabled us to move forward.  And in the end, we developed an alternate event that was even more news worthy.
Per Se worked with us to salvage the event.  The owner/chef, Thomas Keller, was integral to the original luncheon, and had crafted a special menu around the wine.  He was friends with Daniel Bouloud, chef-owner of Restaurant Daniel, and they arranged to shift the luncheon there, with Thomas Keller as the guest chef.  The drama of the fire and the two culinary icons – Bouloud and Keller – working together made the story bigger, landing our event on the front page of the Wall Street Journal.
Lessons learned?
Have a plan.  You can't plan for every possible eventuality.  But the more detailed your plan, the easier it is to pick up the pieces.
Build relationships.  Time and quality both count.  The time you spend developing relationships with those involved in the event will pay off if things go wrong.
Don't panic.  You need to know things will happen and be prepared to respond.
Never run.  Take the time to assess the situation, look at options, and think about what might be possible, remembering that you know more than your guests.  We thought through a solution before we even called our client, Stag's Leap Wine Cellars.
Communicate the positive.  In the case of the Stag's Leap Wine Cellars event, the changed venue was presented to guests as a bonus rather than a drawback.  The way you communicate after something goes wrong will influence or impact how people and the media react.
With a plan and process in place, you can execute a successful event, no matter what the universe throws at you.