Sep 21, 2012

How to Create Innovative Corporate Events

The word "innovation" seems overused these days. Everyone wants to be innovative, but when it comes to corporate event marketing, what does it really mean? At Wilsonwest, we believe creativity in special event planning should be rooted in your goals and your audience.

When Stag's Leap Wine Cellars introduced its moderately priced wine, Artemis, they knew it wouldn't be easy to attract demanding New York food and wine critics to their event. But the end goal wasn't just to get the media there – it was to entice them to write about the wine. To attract the publicity Artemis and Stag's Leap Wine Cellars deserved, Wilsonwest had to develop a unique and irresistible offering.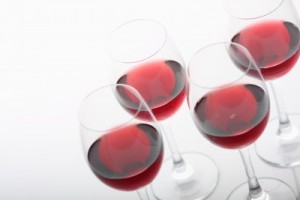 The solution? A food and wine pairing at the most difficult reservation in town: Thomas Keller's newly opened Per Se restaurant. And when chef Thomas Keller specially crafted the menu around Artemis wine, the lunch became an event even the most jaded critic couldn't refuse.
The takeaway for corporate event planners is to design the experience around both your special event goals and your audience. This is critical, because not all audiences are created equal. Too often, corporate marketers will design special events based on the way "things have always been done," rather than because of the impact it will have on guests. But audiences have different motivations to attend events, whether it's a sales meeting or an elite wine tasting. So try to look at corporate events from your target audience's point of view. Yours should come across in a unique, compelling way that gets people excited about your message, e.g. the chance to experience an incredible food and wine pairing.
In the case of Stag's Leap Wine Cellars, the exclusivity of the lunch was the draw for the invitees and guests. Did it work? You be the judge: the RSVPs were oversubscribed.
But even when you've got the perfectly designed event idea, life can throw you curves. Two days before the lunch, the Per Se kitchen caught fire, shutting down the restaurant. Stay tuned to find out what happened next…