Feb 10, 2012

A Story About Giving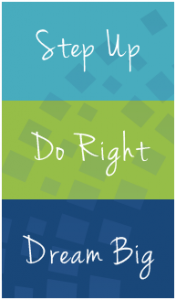 So goes the mantra of Gateway High School, a San Francisco public charter school that educates 400 kids from around our city.
This week Gateway is celebrating the opening of their shiny, brand-new fitness center and it rivals that of a swanky 5-star resort club. Well, not entirely – it does have the typical and not-so-swanky school bathrooms.
How can it be in this day of cutbacks and state budget crisis that a school is able to offer a new fitness center?
Well the story is pretty simple as another San Francisco community member followed Gateway's inspirational mission statement:
Step Up: That's exactly what the St. Regis Hotel here in San Francisco did when the Wilsonwest team embarked on a search to find some gently used exercise equipment to help build a fitness center at the school.
Do Right: Right does not even begin to describe the donation!  Awesome is more like it! They donated over twenty nearly-new machines: treadmills, ellipticals, weight machines and more. They helped facilitate the move, from the hotel's parking lot to the school's gymnasium, and after months of renovation, electrical wiring, and architectural support, a once unused space at the school has been transformed. Their team will be on hand tomorrow as we cut the ribbon and open the doors as they are eager to see the equipment in its new home and meet the kids who will benefit from their donation.
Dream Big: That's where the kids come in. I know this new facility will inspire many of the kids to become healthier, stronger, and perhaps more confident and inspired to dream bigger. That's where the giving really pays off.
Next week, Feb. 13-19, is National Random Acts of Kindness Week, an annual event designed to prompt Americans to give back to one another in simple but significant ways. While the St. Regis' act was neither random nor small, this week of giving is an opportunity for all of us to follow their lead.
Step Up! Do Right!
It feels good.