Jan 08, 2010

What Matters Now. A dose of inspiration to take you into the New Year.

Seth Godin never ceases to amaze, impress, inspire, and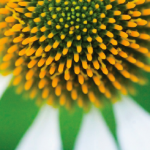 otherwise get you off your seat. This time, it's with the publication of an e-book entitled What Matters Now drawing upon the wisdom of the wise ones of our day – people we should all be paying attention to. Each short essay is centered around a word and an idea that matters now. You can download it here.
Seth encourages us to share the book and with his prompting, I have added a word of mine to the list…

Everything moves so quickly now. Is there time for the elegance of grace? Please tell me that it's not forgotten. With grace, one moves easily, seemingly unhurried – yet traveling with the greatest of ease. This ease of motion has a calming effect upon others. Your movement appears effortless and refined.
Acting with grace bestows respect upon the tasks you are performing and the people you engage. It is pleasing to all and generous in spirit. Powerful yet humble by nature, a graceful act inspires others.
Is there time for grace? Yes, I argue. Grace in its seemingly effortless beauty is timeless and is what matters now.