Nov 13, 2009

Speaking Up For Bespoke

Bespoke is a term employed in a variety of situations to mean an item custom-made to the buyer's specifications.

In this age of recession, cutbacks, and the absence (or rejection) of luxury, I challenge you to think of the term bespoke in a different way – as something essential and authentic, rather than frivolous. What could be better than having something created for you and with you, in a manner that is thoughtful, artful and genuine? And how would you relate to that experience, product, or purchase? I believe the result would be one that carries a deeper meaning, a higher degree of care, and an appreciation that is both long-lasting and powerful.

This week I had the privilege and great pleasure to visit the perfumer Yosh Han and experience the ultimate in tailor made: the creation of a bespoke fragrance. The session began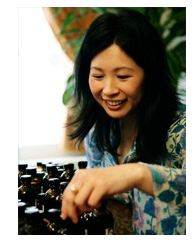 in her stylish salon with a casual conversation, setting the stage for what was to follow. I sampled many exotic and some familiar scents – identifying those that thrilled and captivated from the ones that neither suited my mood nor taste. She then employed her perfumer's chemistry to help guide me in refining my blend. Yosh likens the end result to a portrait in a bottle, capturing one's authentic persona and style. The beautiful bottle of my signature fragrance is now nestled between others on my perfume tray and is clearly the star of the show. No other fragrance could possible carry the meaning this experience provided for me and each time I use the perfume, I know I will cherish the drops as much I cherished the time with Yosh.
Bespoke is at the heart of what we do here at Wilsonwest. Each event experience is handcrafted with our customers in mind: their brand, mission, vision, and values are at the core of our blending. We, too, begin the process with a conversation in which we do a lot of listening that helps us uncover what will help guide us to work together with you. Our goal in this process is to create a meaningful event experience that delivers on strategy, artful design, and intelligence.
Bespoke events and meetings are the only way you should be thinking when investing those precious event dollars. Call us and let's get started.